Chicago Cubs Chairman Tom Ricketts fired back at critics who say that the team has closed its pocketbook this offseason.
In a radio interview on Thursday morning, Ricketts discussed the team's budget, and said that signing players like Cole Hamels and Yu Darvish have already added plenty of money to the club's payroll.
"First of all, we have spent this offseason," he said. "Obviously we signed Cole Hamels and we picked up Daniel Descalso, and I'm sure Theo (Epstein) has a few moves left in him. But frankly, we have one of the largest budgets in all of baseball, (and) we're among the very top spenders, so I just think all that stuff is kind of misguided."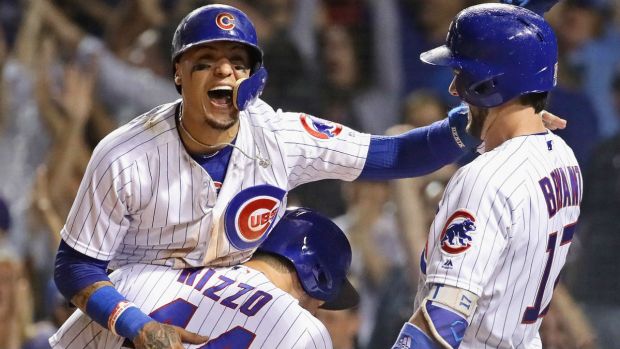 Cubs Convention: Bryant, Baez to Appear at Event
Ricketts also discussed the extra taxes the Cubs have to pay, between $20 and $30 million a year, and the fact that the team has to cover all of the expenses of Wrigley Field, which is in contrast to the sweetheart deals that most teams have with the cities and counties in which they play.
Reports throughout the offseason have indicated that the Cubs will not have the money to spend on big ticket free agents, including Bryce Harper and Manny Machado. Other teams in the Central Division have made some moves, but the Cubs have mostly stood pat, with the exception of signing Descalso to an inexpensive deal.
Ricketts also elaborated on why the team's ownership group decided not to hold an annual question-and-answer session with fans at Cubs Convention, saying that the panel was poorly rated by fans who attend the annual event.