Seven years ago, the Chicago Cubs made a franchise altering trade when they acquired a corner-stone first baseman from the San Diego Padres.
Following a Tweet from Christopher Kamka of NBC Sports Chicago, we were all reminded of a trade that changed the future landscape for two major league clubs.  On January 6, 2012, the Chicago Cubs traded Andrew Cashner and Kyung-Min Na to the San Diego Padres in exchange for Zach Cates and Anthony Rizzo.
During the 2011 season, Rizzo appeared in 49 games for the Padres while compiling a meager slash-line of .141/.281/.242.  Although these numbers were nothing special from the rookie first baseman, he showed plenty of promise when he put together a slash-line of .331/.404/.652 through 93 appearances at the Triple-A level that same year.
Cashner appeared in 7 games of relief for the Cubs in 2011 while posting a 1.69 ERA, a 0.656 WHIP, and a 3.87 FIP.  This came after a rookie season in 2010 in which Cashner made 53 relief appearances with a 4.80 ERA, a 1.564 WHIP, and a 5.03 FIP.  Although 7 appearances worth of solid numbers in 2011 do not make up for the lackluster rookie relief performance, Cashner had a strong showing in the lower levels as a starting pitcher to make him a highly coveted asset.
Following the trade, Rizzo has compiled a slash-line of .275/.372/.493 through 1012 career games thus far for the Cubs.  Throughout the 2012 and 2018 seasons, Rizzo has remained in Wrigleyville to compile 225 2Bs, 190 HRs, and 626 RBI.  This level of performance also helped him earn three straight All-Star appearances from 2014-16.
Although Rizzo has had a phenomenal string of regular season performances, he also came up big when it mattered the most for the North Side of Chicago in the 2016 postseason.  After a lackluster NLDS against the San Francisco Giants in which he put together a slash-line of .067/.176/.067, he followed up with a strong NLCS against the Los Angeles Dodgers when he put together a strong slash-line of .320/.370/.640.
Fortunately for the Cubs, he saved his best performance for the World Series against the Cleveland Indians.  During the seven game showdown, he compiled an incredible slash-line of .360/.484/.600 alongside 7 runs scored.  This performance even helped the Cubs secure their first World Series Championship since 1908.
More from Call to the Pen
Unfortunately for the Padres, Cashner was not able to find the same level of success.  Through five seasons with San Diego, he compiled a 28-43 win-loss record, a 3.67 ERA, a 1.272 WHIP, and a 3.67 FIP through 130 appearances (97 starts).  Although these numbers are solid from an overall standpoint, he did not live up to his top of the rotation potential and was eventually moved to the Miami Marlins alongside Tayron Guerrero, Colin Rea, and cash for Jarred Cosart, Luis Castillo, Carter Capps, and Josh Naylor.
Following the trade, Rizzo has seen the postseason three times while Cashner has not yet appeared in the postseason.  Rizzo is currently under contract for three more seasons (if the Cubs exercise his team options in 2020 and 2021) while Cashner is currently under contract for two more seasons (if the Baltimore Orioles exercise his team option in 2020).
Throughout his career to this point, Rizzo has compiled a 28.8 WAR, two Gold Gloves, one Silver Slugger, and two 4th place finishes on the MVP ballot.  On the other side of the trade, Cashner has only compiled a 0.8 WAR without any All-Star appearances or Cy Young votes to this point.  This trade will definitely go down as one of the top trades in Cubs history, while the Padres missed out on a corner-stone first baseman they initially acquired from the Boston Red Sox in the Adrian Gonzalez trade.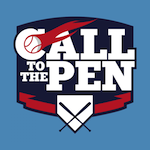 Want your voice heard? Join the Call To The Pen team!
The other players in the trade never made it to the major league level.  Cates spent four seasons in the Cubs minor league system in which he compiled a 20-35 win-loss record with a 4.76 ERA and a 1.486 WHIP through 132 pitching appearances (62 starts).  Na spent one season in the Padres minor league system in which he compiled a slash-line of .155/.227/.216 through 52 games.  Both players were released after the aforementioned time with their new teams and did not latch on with another MLB organization.