The Milwaukee Brewers and Chicago Cubs square off in a game 163 on Monday to determine placement for the MLB playoffs
For each game this postseason, you will find a "game thread" here on Call To The Pen. This will be a spot that you can count on fans of the game to be around for chat on the game as it happens throughout the MLB playoffs in the month of October, all the way through the World Series.
Monday, October 1 is technically a regular season game between the Milwaukee Brewers and Chicago Cubs. However, the victor of this game could change the landscape of the MLB playoffs. One will take home the National League Central division crown and the overall #1 seed in the National League, while the other will turn around and have to play again on Tuesday.
For the Cubs
The Cubs have announced Jose Quintana as their starter, but you can bet that manager Joe Maddon will be quick to pull Quintana if he doesn't have his top stuff. All 40 players are still at his disposal for this game 163, so he has an incredibly deep bullpen and bench to use.
He may not need that depth, however. Quintana has been up and down on the season overall, but Milwaukee has been one team that he's done very well against, posting a 4-1 record over six starts, with a 2.17 ERA. He's held top Brewers bats Ryan Braun, Travis Shaw, and Cristian Yelich to .192, .063, and .091 batting averages this season.
For the Brewers
Riding a 7-game winning streak to finish the 2018 season, Milwaukee hopes to enter the MLB playoffs as the NL Central division winner. The Brewers finally announced Jhoulys Chacin on Monday morning as the starter after holding off, with many believing they may hold Chacin for a possible Wild Card game.
The Cubs have had mixed results against Chacin, with Javier Baez and Daniel Murphy having big success this year, but Kris Bryant, Anthony Rizzo, and Kyle Schwarber all struggling. One big thing to consider is that the Brewers will have all of their 40-man roster available for this game, and their top relievers are very well rested coming into this game, so Craig Counsell will not hesitate to go to his deep bullpen at the first sign of trouble.
A Triple Crown at stake?
This game is still considered a regular season game, so all statistics from this game count toward regular season totals. With his tremendous surge to finish the season, Christian Yelich has put himself in legitimate consideration for a Triple Crown in the National League.
More from Call to the Pen
Yelich leads the National League with a .323 batting average, and that will not likely dip low enough to be threatened, as Yelich would need 25 hitless at bats to drop his batting average to .309 and give Scooter Gennett the batting title.
However, Yelich will enter the contest in a 3-way tie for 2nd place in the National League home run race, with 36. Interestingly, the leader also is playing on Monday, as Nolan Arenado has 37. Four other players playing Monday are within 3 of Arenado's lead as well – Trevor Story has 36, Jesus Aguilar has 35, Javier Baez has 34, and Max Muncy also has 34. Monday's action certainly could determine the home run champion in a very tight race.
Baez has had a very big year in RBI, but incredibly, the top 5 hitters in RBI are all within 4 of one another, and all 4 play on Monday. Yelich currently sits second with 109 RBI on the season, behind Baez's 111.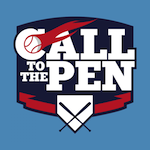 Want your voice heard? Join the Call To The Pen team!
Comment below!
We will be here throughout the game, commenting in the comments section, so click on that comments section and join us while you watch the game today!