Decision comes as expansion soccer club's stadium proposal is scrapped.
Posted: January 10 2019
By: Sam Carp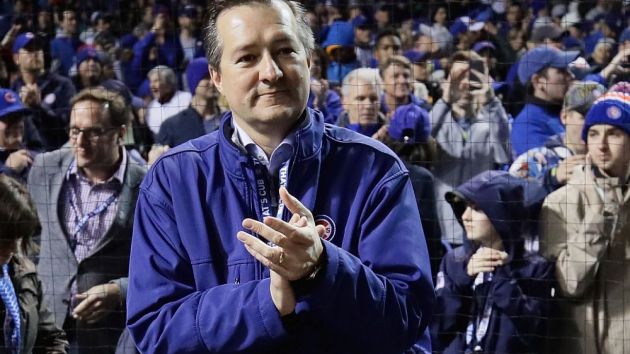 Tom Ricketts has ended his involvement with the proposed United Soccer League (USL) expansion club in Chicago, according to the Chicago Tribune.
The Chicago Cubs owner made the decision to step away from the franchise after the club's proposal to build a 20,000-seater stadium was scrapped from the plan for development at the Lincoln Yards site on the north side of the city.
The US$5 billion development project, which was being carried out by property firm Sterling Bay, failed to receive the backing of Chicago Alderman Brian Hopkins, who cited the impact the new venue would have on traffic in the area.
"Sterling Bay has work to do today," Hopkins told the Chicago Tribune. "I'm not offering any support for this planned development yet. What I'm doing today is saying what I won't support. I'm giving Sterling Bay guidance based on the public input we've had.
"Sterling Bay wants the opportunity to present the results of their own traffic analysis, which they believe can show compatibility of a 20,000-seat soccer stadium and the surrounding traffic infrastructure in the neighbourhood. Right now, I just don't see it."
Rendering of the proposed 20,000-seater soccer stadium in the Lincoln Yards development (Skidmore, Owings & Merrill)
Sterling Bay purchased a USL expansion club to play in Chicago in November 2017 with the aim for the team to join the second-tier league in 2021. Ricketts, who has been the owner of Major League Baseball's (MLB) Cubs since 2009, was then confirmed as the majority owner of the franchise in May, but is now said to have withdrawn his involvement after the stadium plans fell through.
"The Ricketts family's potential involvement was focused on the soccer team and contingent on city approvals," Dennis Culloton, a spokesman for the Ricketts family, told the Chicago Tribune. "While we are disappointed the concept is no longer included in the master plan, we understand the ambitious Lincoln Yards project needs to move forward."
The USL, meanwhile, said it is still intent on having a team in Chicago, which already has a Major League Soccer (MLS) franchise in the form of the Chicago Fire.
'We remain committed to bringing a USL franchise to downtown Chicago,' an official USL statement read. 'While stadium projects are inherently complicated, there is a huge appetite for professional soccer throughout the city and we look forward to working with Sterling Bay to deliver a club that the community can rally around and be proud of.'