Russell, who recently violated MLB's domestic violence policy, has been in employment limbo for the Chicago Cubs since receiving a suspension.
Addison Russell recently shook the baseball world by violating Major League Baseball's domestic violence policy. Due to allegations that the shortstop brutally abused his ex-wife, he'll miss the first 40 games of the 2019 season. He did not decide to appeal the decision.
Now, it appears as though Russell's fate with the Chicago Cubs isn't sealed just yet. According to Patrick Mooney of the Athletic, the Cubs are still deciding what they will do with him. The Cubs have, according to Mooney, been doing their "own due diligence" on the matter to determine the truth and magnitude of the situation.
Many analysts have noted that Russell, 24, could be traded, if the team he's traded to is willing to accept the ramifications of taking him on. In 130 games in 2018 for the Cubs, the native of Pensacola, Florida slashed .250/.317/.340 with five home runs, 38 RBI, 21 doubles, a triple and four stolen bases in 465 plate appearances.
A regular contributor and 2016 NL All-Star, it's not inconceivable to suggest that he could be of some value to a contender looking to bolster their middle infield depth. With a rather hefty arbitration salary lined up, this might be the best chance for the Cubs to deal him.
Though the situations are undoubtedly different in their makeup, the Russell case can, from a baseball standpoint, be somewhat compared to the Roberto Osuna case. Delicately, the Blue Jays had to avoid the legal issues associated with Osuna's charges while trying to get as much tangible value as possible. While it worked out in the end for the Jays and Osuna, it might not work out for the Cubs.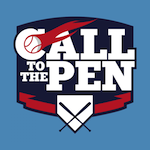 Want your voice heard? Join the Call To The Pen team!
Regardless, it's surely paramount that the matter be resolved, and that the victim be properly taken care of and listened to in such difficult times. While Russell's impact may be important on the field, it's perhaps even more important off the field.