The Chicago Cubs have a major question mark at shortstop with Addison Russell. Troy Tulowitzki may be the perfect fit as they figure out what to do at the position.
At some point, the Chicago Cubs will need to make a determination as to what they are doing with Addison Russell. Suspended for the first 40 games of the 2019 season, his absence will create a hole in the lineup, especially as the Cubs are still attempting to determine his fate. Yes, they extended a contract to their embattled shortstop, but that does nothing more than buy some extra time.
While Javier Baez is considered to be the temporary replacement at short, the Cubs will need to find other options. One of the players that is under consideration is former All Star Troy Tulowitzki, who the front office has already reached out to.
More from Call to the Pen
Tulowitzki certainly comes with an impressive resume. He has been a five time All Star and two time Gold Glove winner, while finishing in the top five of the MVP vote twice. Over his career, Tulowitzki has a .290/.361/.495 batting line, with 224 homers and 267 doubles. He has been one of the best defensive shortstops in the history of the game, with his 124 runs saved at short the sixth best total in major league history.
However, there are plenty of questions about whether or not Tulowitzki can be that same player. He missed all of the 2018 season after having surgery for bone spurs on both heels, and has a long injury history before that.
The last time he was on the diamond, in 2017, Tulowitzki produced a disappointing .249/.300/.378 batting line with seven homers and ten doubles in 260 plate appearances. In fact, over his previous three years, Tulowitzki had produced a 97 OPS+, a subpar showing for a player that was once amongst the best in the game.
Yet, for the Cubs, signing Tulowitzki makes sense. He would cost only the league minimum, which would be perfect for a Cubs roster feeling a financial crunch. And, if he is unable to stay healthy, or if he is unable to contribute, the Cubs can move on with minimal losses.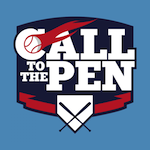 Want your voice heard? Join the Call To The Pen team!
In theory, the Chicago Cubs are looking for a shortstop, at least in the short term. Troy Tulowitzki could be just what they need while Addison Russell is suspended.